Sales / Business Development
An Opportunity to work in a heavy rewarding profile, only open for go-getters.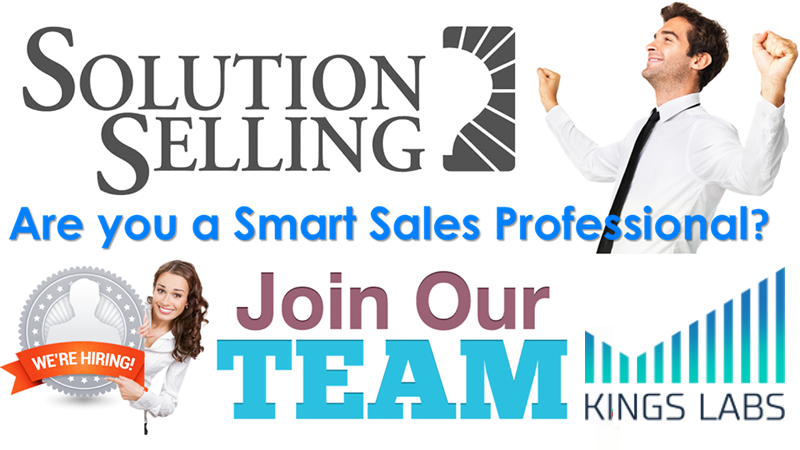 ---
Freshers
Sales Trainees
Experienced
Sr. Sales Consultant
Required
0-5 years of experience
Job Location
Bangalore / Kochi
---
Job Description
As a Senior Sales professional at Kings Labs you'll manage an open territory to drive new sales and expand existing business, provide sales or technical sales leadership and help move sales opportunities to closure through demos, proof of concept, creating responses to request for information/proposals, participation in marketing events, provide skills transfer, develop and deliver intellectual capital and provide input in product and sales strategy.
---
Requirements
The desired candidate will be ready to travel, have a Bachelor's degree or equivalent, at least 3-5 years of proven enterprise software sales and/or pre sales experience, consultative selling and an in-depth knowledge of an industry. Candidates should also have an understanding of competitive technologies, their place in the market, and executive level selling experience. Candidates must be able to understand business problems and articulate a corresponding solution. Knowledge of competitive landscape is also crucial.
Freshers who are really good in communication/inter personal skills are hired as trainees, only based on performance they will be made permanent employees.
---
How to Apply ?
Interested candidates can forward their CV's to jobs@kingslabs.com.
Do mention the opening you apply in subject line.
Do mention the notice period or your availability to join.